We are PeopleCheck
The UK's leading background check provider for remote and onsite hires
Organisations of all sizes are using our advanced background check technology to protect their brand, reputation and reduce hiring risk.
See how it works
3x

faster candidate onboarding

trusted

by leading brands
The platform
Secure and
simple-to-use
Best available technology and outstanding account management; Our well informed account managers are always available to support you and your team.
View platform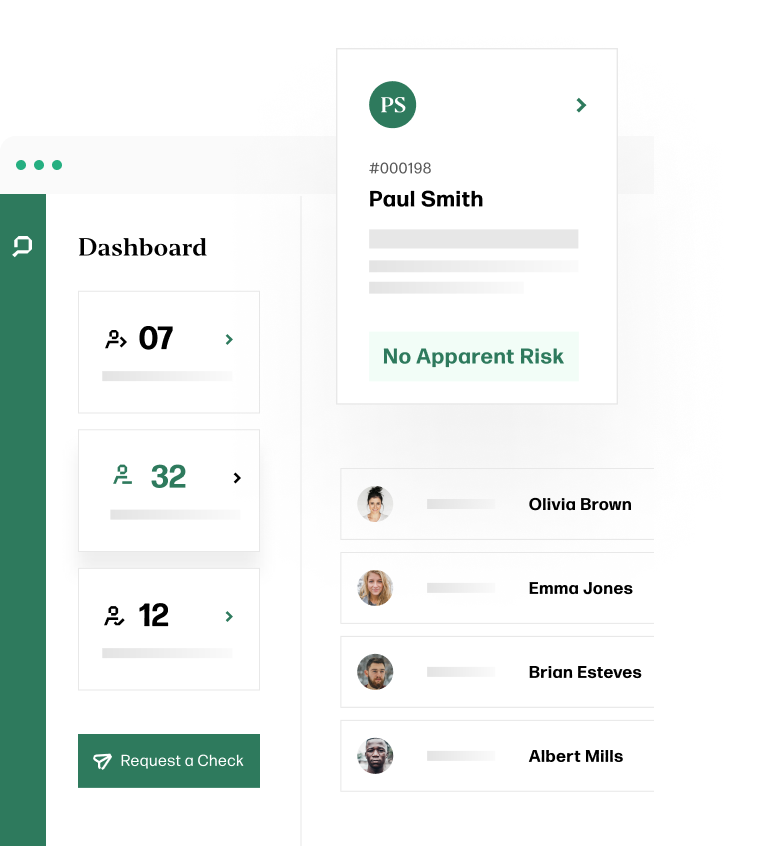 Pricing
Fair price,
transparent billing
No setup fees. No minimum quantities. Simply choose from our cost efficient solutions or speak with our team to build your own custom scope.
View pricing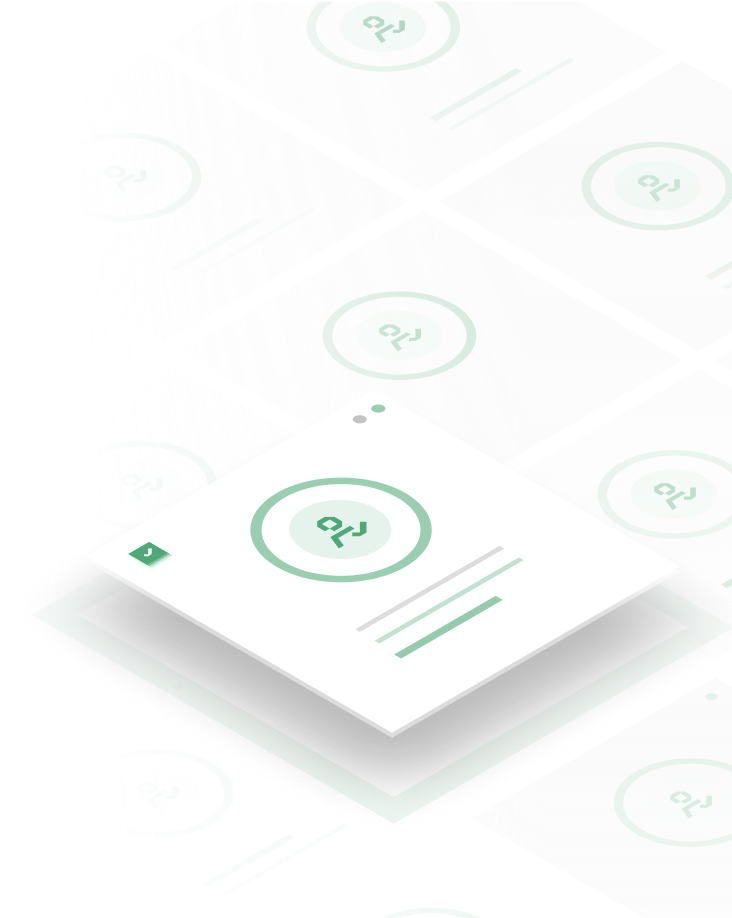 Tracey Knowles
Chief People Officer


PeopleCheck are our global partner for background checks. The PeopleCheck team are highly experienced professionals who act as an extension to our People Team. Through the use of their own in-house developed technology, we are able to have access to our background checks real-time allowing us to retain control and maximise efficiency for our team. It saves our team time and more importantly, they're the specialists, so the quality of the checks and service is fantastic!
Paul Quinlan
Managing Director


After trying other suppliers, we were very happy to find PeopleCheck! A true first class customer experience, which is extremely rare today. They are knowledgeable, responsive and completely dedicated towards delivering a fast and friendly experience, allowing us to meet our business SLA's. PeopleCheck's technology and innovation is always ahead of the competitors!
David Hanks
Senior Director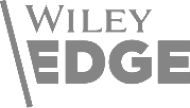 We have partnered with PeopleCheck for over seven years. They effectively combine a personal service with continuously improved technology solutions that enhance the experience for both us the customer and the individual being screened. We also value the deep expertise they hold and the regular policy updates that may impact our screening protocols. Having used all the 'major' providers over the years, it is PeopleCheck that I would recommend over all others. "
Andrew Dagger
Group HR Director

PeopleCheck provide a relationship led service, using leading edge technology to effectively de-risk our on-boarding process.
trusted by Leading brands
UK Right to Work
Home Office Compliant
Identity
Certified Digital ID validation based on DCMS Trust Framework
Professional History
Insights achieved through a professionally conducted screening process
Global Sanctions
Including Politically Exposed Persons (PEP's) and thousands of "Adverse Lists"
Disclosures and
Barring Services
Basic, Standard and Enhanced
DBS checks
Education and
Professional Qualifications
Swift UK validations and global reach
UK Financial Check
County Court Judgement Orders (CCJ's), Insolvencies and Bankruptcies
International Checks
Global reach and in-depth knowledge
of country specific data laws
Cifas
PeopleCheck is a long term
registered CIFAS partner
Regulated References
and FCA Register
For those who will be working within regulated sectors
Adverse Press and
Web Footprint Analysis
Flexible and customisable options, based on sector specific requirements
And many more
To assess anything in the candidate's immediate background that may be a cause for concern or interest for your organisation sectors
Find the right screening solution
for your organisation
Organisations of all sizes are using our advanced background check technology.
Technology

TV Productions and Media

Professional Services
View sectors
Are you searching for abackground check solution?
The Uk's leading background check provider
For two decades, we have been setting the standard and leading the way our industry evolves
We are a registered umbrella body with the UK Disclosure & Barring Service (DBS), a member of the Professional Background Screening Association (PBSA), a fully certified Financial Supplier Qualification System (FSQS), a registered CIFAS partner and also registered with the Information Commissioner's Office (ICO).
Solutions
Company
Your account
Our qualified PeopleCheck Team will always be able to assist with questions and provide you with well-informed advice, please contact us on: